JEDEC Tray Tape and Reel Equipment HJC-009TR
Features:
1. Auto tray system, which can hold 20~30 trays;
2. Four nozzles, each nozzle independently controlled for rotate; With CCD detect orientation, nozzle can rotate to correct component orientation;
3. CCD final inspection before sealing to ensure corrent component position;
4. Pick and place speed can be adjusted with HMI menu;
Application: The machine realizes automatic taping with component tray feeding(tray size: 323 * 136mm), including automatic tray sending, automatic tray receiving, automatic component picking, automatic component filling (100%), automatic carrier tape uploading, automatic cover tape loading, automatic sealing, material leakage detection, automatic counting, alarm and emergency stop, etc.
Standard JEDEC tray sample(Other tray size need sample for confirmation):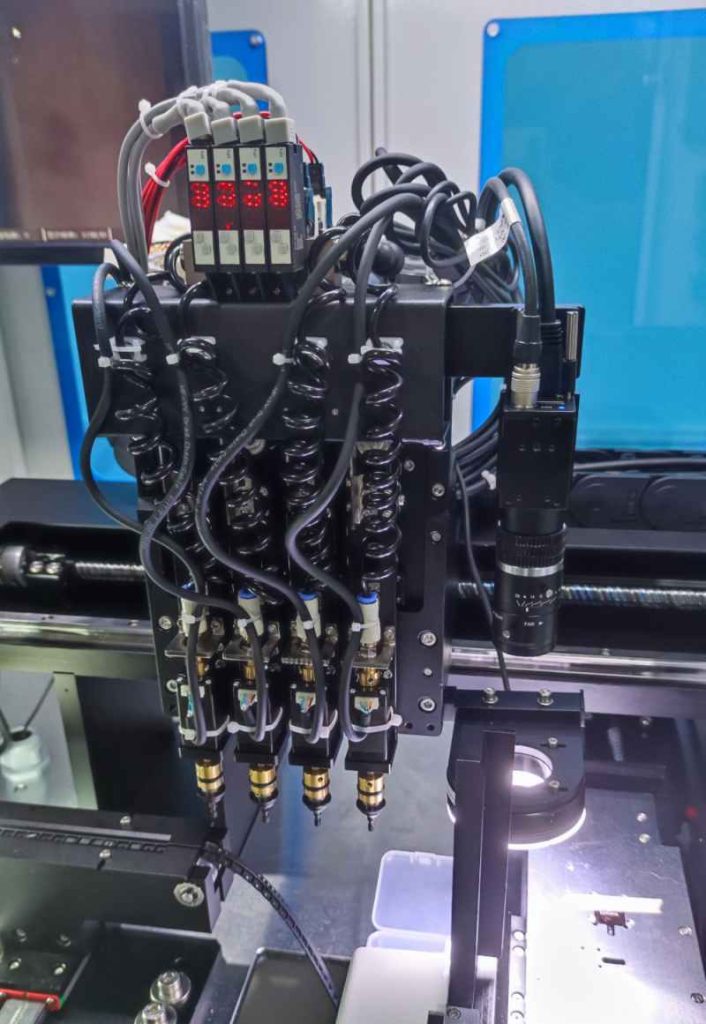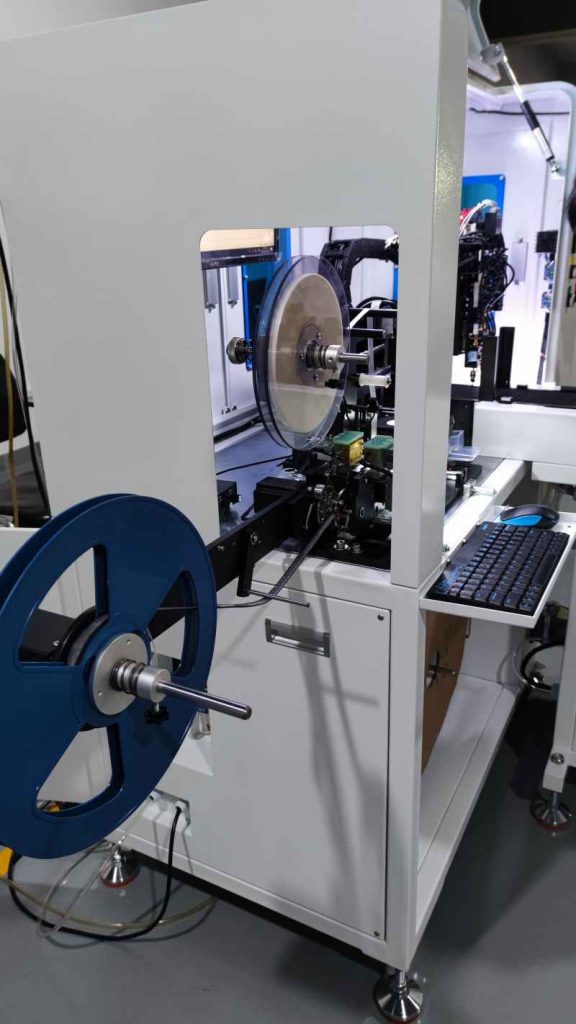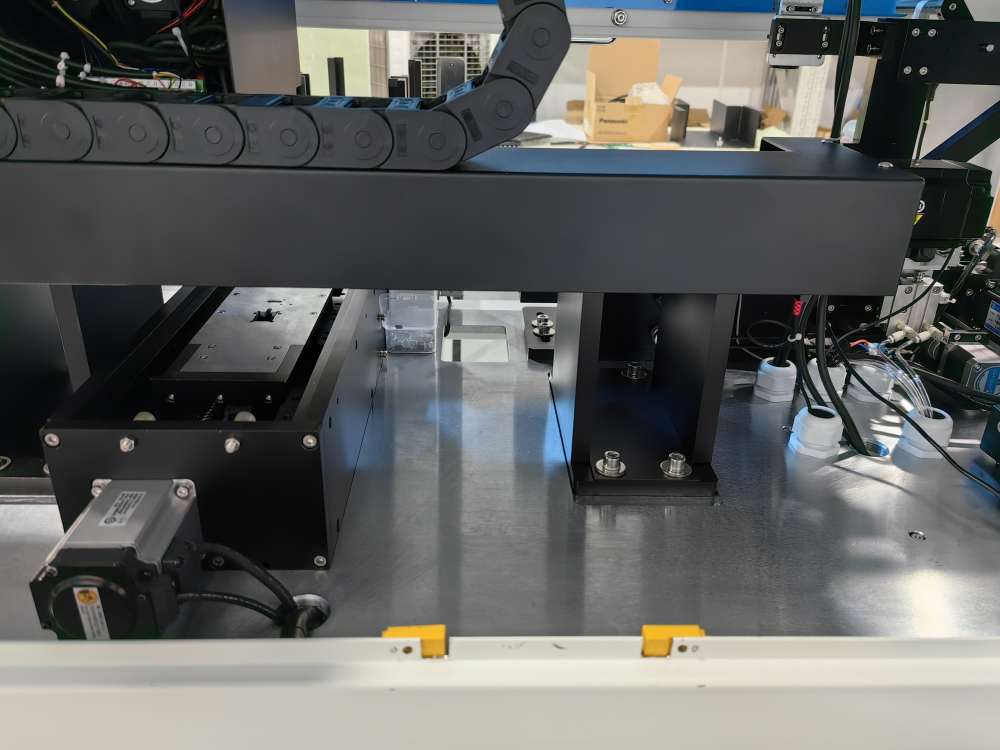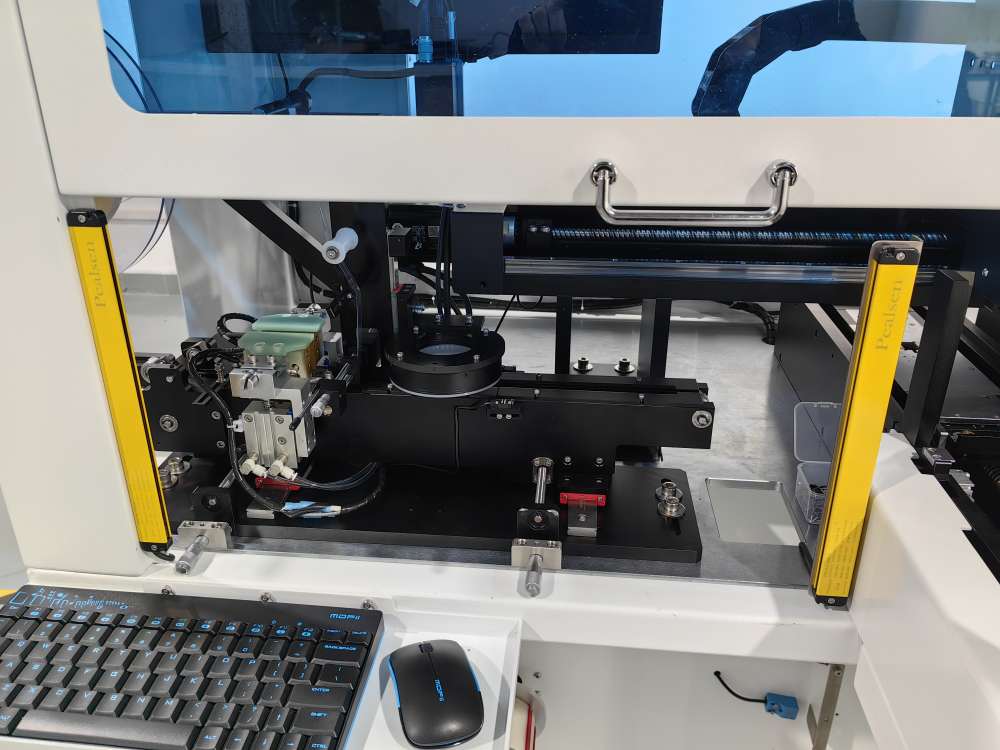 Feeding method: tray feeding
Sealing method: Cold seal / heat seal optional
Sealing peel force: 20~150g adjustable
Machine capacity: 3~5kpcs / h (depending on product size);
Applicable products: inductor (integrated series, NR Series);
Operation control mode: PLC+HMI touch screen;
Working environment: 10 ℃ ~ 40 ℃
Heating temperature: 0 ℃ ~ 200 ℃
CCD image detection: Optional
Machine size: L1400 x W800x H1700mm;
Power supply: AC220V, 50Hz;
Air pressure: 5KG/CM³;
Power: 1000W;
Overall weight: About 500kg;
Options:
Machine can be 1~4 nozzles configured;
Machine structure can be modified for in-line production;
Re:JEDEC Tray Tape and Reel Equipment HJC-009TR