IC Chip Testing and Sorting with Tray HJC-8801
Features:
This model is mainly used to test and sort the tray components. The tray assembly adopts auto tray system with automatic loading and unloading. One time can contain 30 trays. CCD vision assisted positioning. Convenient operation. 
Sorted components will be allocated in Bin1 ~ bin8.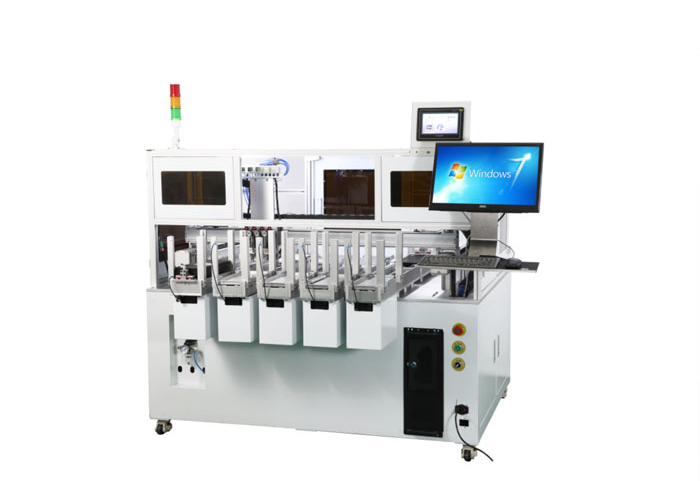 Parameters:
Name:                         IC automatic testing and sorting machine HJC-8801
Capacity (UPH):         1000 ~ 3000pcs
Positioning method:  mechanical positioning
Work stations:           1 ~ 48
Nozzles:                      2 ~ 4
Dimension:                 length, width and height (mm) (1600 * 1600 * 1400)
Weight:                       500kg
Power:                         800W
please contact sales for video
Re:IC Chip Testing and Sorting with Tray HJC-8801